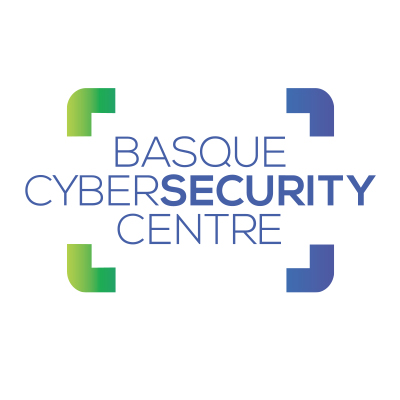 Company Name: Basque Cybersecurity Centre
Company website: www.basquecybersecurity.eus/en
Contact Person: Javier Dieguez
Email: [email protected]
Phone Number: +34 945 010 059
Basque Cybersecurity Centre, is the Organization appointed by the Basque Government (State of Spain) to promote cybersecurity in the Basque Country. Our mission is to streamline business activities concerning cybersecurity, to create a strong professional sector and to promote and develop culture and awareness on cybersecurity in the Basque society.
In order to rise to these challenges we are working side-by-side with different stakeholders such as the basque science, technology and innovation network, as well as with key public organizations and a large number of different professionals and companies (regional, national and international) interested in promoting the cybersecurity in the Basque Country. These are some of the companies we work with:
S21sec: apart from boasting an end-to-end Cybersecurity Services portfolio, this company offers some unique homemade technologies addressed to protect assets in a variety of areas such as GDPR, Means of Payment, IACS, Red Team or Mobile Security.
CounterCraft's solution deploys deception-based campaigns and offers deep monitoring and complex response actions. The Cyber Deception Platform is currently used by governments, law enforcement agencies, and Fortune 500 companies – proving our craft and expertise in IT security. It runs automated counterintelligence to discover targeted attacks with a real-time active response and zero false positives.
Keynetic focuses on developing cybersecurity solutions for Industry 4.0. They build on Software-Defined Networking (SDN) and Network Functions Virtualization (NFV) to bring innovative products to the market.
Globe Testing is a services organization specialized in software testing and system monitoring. Headquartered in Madrid, Globe operates in Germany, Switzerland, and Spain, servicing companies big and small in several vertical sectors, such as Media & Entertainment, Banking and Insurance, Tourism, Industry, Services, e-Commerce, Telco and Public Administration.
Tecnalia is one of the biggest research institutes in Europe. One of their areas of expertise is the IIoT that allows machines to directly connect with others and even make transactions among them. In that context, Blockchain and other Distributed Ledgers can help create trust in this Machine Economy through a secure environment.
Ikerlan: is the research institute of Mondragon Corporation, a top 10 Industrial Group in Spain. They focus on how the introduction of IIoT platforms fot the availability of real-time information from the manufacturing operations that enable the provision of services. In this context, Blockchain enables the protection and inmmutability of specific data related to warrant, blockchain Technology is used in manufacturing to exploit novel services and business models.
Additional information:
• White Paper on Cybersecurity: the basque cybersecurity sector is made up of more than 100 organisations, inluding companies, research institutes, universities, vocational training centres, relevant public institutions, clusters, associations, etc. https://www.basquecybersecurity.eus/en/
• BIND 4.0 is an acceleration program aimed at startups with tech products or services with application in Advanced Manufacturing, Smart Energy, Health Tech fields. https://bind40.com/
• Basque Industry 4.0: The Meeting Point is the reference event in the south of Europe concerning the 4th industrial revolution and industrial cybersecurity. It is a multidisciplinary event where strategy, opinions, technology, experiences and workshops are combined and networking is promoted, making it suitable for companies in any sector. www.basquecybersecurity.eus/en
• Basque Digital Innovation Hub: The aim of this initiative is to provide industrial enterprises, especially SMEs, with the technological capabilities needed to meet the challenges of industry 4.0. It consists of a digitally-linked network of R+D infrastructures, pilot plants and specialized know-how in different areas of advanced manufacturing.
www.basquecybersecurity.eus/en