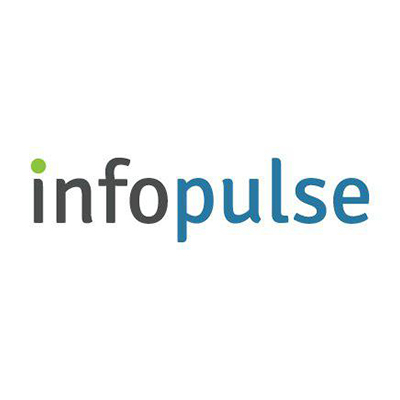 Company Name: Infopulse
Company website: www.infopulse.com
Contact Person: Jan Keil
Email: [email protected]
Phone Number: +380674212571
With more than 28 years of information technology experience, Infopulse offers comprehensive solutions and consulting services to customers in 30 countries worldwide.
As an international IT security service provider, we take care of your information security, from analyzing security issues to developing ISM systems, from monitoring cybersecurity to implementing real-time monitoring systems and supporting complex security challenges. We provide comprehensive protection of your sensitive data, streamline risk management and ensure business continuity for large and mid-sized companies.
Infopulse's information security services are recognized as reliable and effective management tools by companies specializing in enterprise security. The services are always based on best practices and are provided by certified professionals who are highly experienced in information security. The internal controls of the offered services guarantee that the sustainable maximum quality level is met and the expectations of the customers are met.
In addition, we have developed a GRC solution – the Infopulse Standards Compliance Manager (SCM).
Infopulse SCM enables organizations to assess their current level of compliance and fundamentally simplifies the implementation and management of compliance processes according to specific security and privacy requirements.
With governance, compliance and risk management all in one system, Infopulse SCM is a modular solution designed to manage all regulatory or company-specific standards, policies and procedures: ISO 27001, ISO 27002,
ISO 22301, ISO 27701:2019, BSI IT-Grundschutz 200 (Compendium Edition 2019), GDPR, PIA/DPIA, ASPICE, PCI-DSS, ISO 27005, or any custom standard or regulation.
Advantages of using Infopulse SCM:
Intuitive and easy-to-use User Interface
All standards/regulations in one solution
Automated workflows and real-time dashboards
Comprehensive adaptive reporting
Modern technology, scalable and customizable solution
Integration with SAP, ServiceNow, CMDB & other enterprise systems
Cloud or on-premises, supporting different DBs and OPs
Holistic customer approach – with the major focus on customer's pain points and needs, our 2000 in-house engineers project them into thriving digital solutions.
Infopulse SCM benefits:
Regulatory clarity
Optimized compliance and risk management processes
Minimized legal concerns
Improved business operations
Avoided penalties and fines
Averting risks of reputation damage
Proper data consolidation
Decreased number of human errors
Reduced time and efforts.
The solution is recommended for:
IT security and data protection officers, Auditors, Consultants, and C-level executives.
Any Standard – Any Process! Infopulse SCM – the smart way to get compliant.