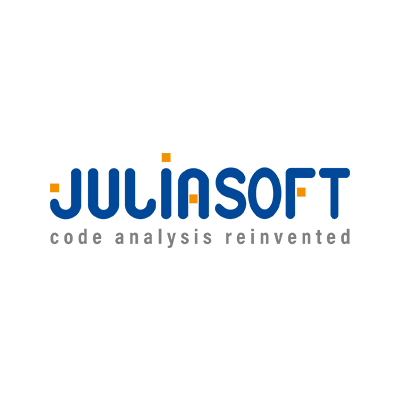 Company Name: JuliaSoft Srl
Company website: juliasoft.com
Contact Person: Sanna Kallio
Email: [email protected]
Phone Number: +39 045 2081901
JuliaSoft is an innovative IT company specialized in static security analysis.
With JuliaSoft solutions, our customers can significantly reduce their development and maintenance costs, and eliminate risks related to security vulnerabilities and privacy leaks. The uniqueness of our core technology results in a particularly deep and accurate analysis of Java, Android and .Net code, as demonstrated by open, repeatable comparisons (OWASP Benchmark). A profound understanding of the scientific principles at the base of the technology and an internal research team guarantee that our solutions always keep at the forefront of innovation.
To learn more about how we can help you guarantee the security and reliability of your software assets, contact us at [email protected].