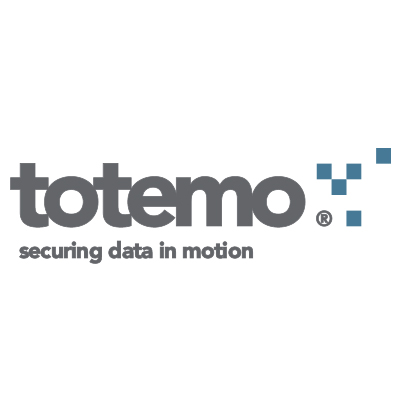 Company Name: totemo
Company website: www.totemo.com
Contact Person: Diana Eisenberg
Email: [email protected]
Phone Number: +41 44 914 99 00
totemo provides solutions for email encryption, secure managed file transfer and secure mobile communication for organizations and institutions under the umbrella of totemomail®, totemodata® and totemomobile®. The device- and location-independent offerings ensure that all online communication with partners and customers remains confidential, reliable and efficient.
Our customers include major organizations from industries including financial services, pharmaceuticals, automotive, telecommunications, health care, manufacturing, government, ASP, outsourcing providers and professional services. Founded in 2001, we are based in Kusnacht near Zurich, Switzerland.
totemomail® offers complete protection for your email communication: it encrypts emails with internal and external communication partners and even business applications, enables the sending of large attachments and protects your email traffic from viruses, spam and phishing.
totemodata® is highly versatile and enables human-to-human file sharing, whether for spontaneous interactions or for collaboration in a project. totemodata® also serves as a central data hub for system-to-system file transfers – both within the businesses or across several companies.
With totemomobile® your business communication remains protected at all times – on all mobile devices and platforms. Encrypt and decrypt emails on the go as if you were in the office. Sharing large files with colleagues and external communication partners is also easy. With totemomobile®, your smartphone or tablet is everything you need for secure and confidential communication.
Our email encryption and secure data transfer tools have protected our customers' electronic communications since 2001. Globally operating companies from many different industries, as well as small and medium businesses, rely on our solutions.
Our customers include more than 600 well-known organisations and companies from sectors including financial services, pharmaceuticals, automotive, telecommunications, healthcare, manufacturing, government, application service providers, outsourcing firms and professional services. A total of about three million active user licenses are in use across our customers.
Do you have any questions? Do you need a contact person? Would you like to test our solutions for free? Please find more information at https://www.totemo.com/en/company/contact