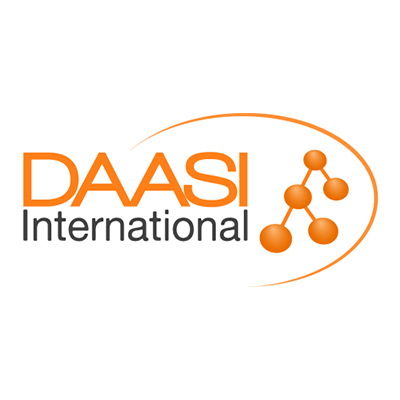 Company Name: DAASI International
Company website: www.daasi.de
Contact Person: Peter Gietz
Email: [email protected]
Phone Number: 07071 4071090
About DAASI International
DAASI International is a leading provider of open-source based products for federated Identity & Access Management (IAM) in Europe. Over 19 years of experience, focusing on Identity Management as well as federated Single Sign-on (SSO) and directory services technologies, distinguish the IT service provider from Tübingen, Germany. The IAM experts of DAASI International manage a variety of advanced open-source technologies and solutions and offer them to a wide range of national and international customers, including companies, higher education and public institutions.
Identity and Access Management with Open-Source Software
Identity Management (IdM) refers to the process of implementing dedicated technologies for managing information about the identity of users and their accounts. Identity Management's goal is to increase productivity and security while reducing the cost of managing users, their identities, attributes, and credentials.
DAASI International implements IdM solutions on an open-source basis. These are based on state of the art technologies like RBAC, SPML, SCIM and are fully adjusted to your requirements.
Access Management includes IT systems that manage access to resources of various kinds. It is an IT-based access control to e.g. computer, memory, files, datasets, software services or applications. The open-source software access management solutions implemented by DAASI International, support all modern protocols and technologies such as SAML, OIDC, OAuth2 and Single Sign-on.
The IAM Solutions of DAASI International
In the area of Identity & Access Management, DAASI International offers, among others, the
following proven open-source solutions:
• didmos
DAASI International's powerful IAM software consists of five expandable open-source modules for synchronizing, provisioning, and managing identity data, as well as managing access and rights. They can be extended as needed with custom plugins.
• midPoint
The comprehensive open-source solution for Identity Governance and Administration from Evolveum. It is used as standard software in the field of Identity Management and provisioning.
• Shibboleth
One of the world's most popular solutions for federated IdM. It connects users to applications within and between organizations while simultaneously providing Single Sign-On experience.
• OpenLDAP
The reference implementation of the IETF Lightweight Directory Access Protocol (LDAPv3) standard. It can be used as a highly scalable, high-performance authentication server.
• Gluu server
An open-source platform that enables organizations to control access to their resources, or resources within their affiliate network. It implements the SAML and OIDC protocols.
Range of services
DAASI International is a full service provider and assists you in every phase of your IAM project.
Therefore, the following services are available for each of the products mentioned above:
Consulting
DAASI International assists you advisorily and creates requirement analyses, as well as basic and detailed concepts. It conducts feasibility studies, sets up proofs of concept and responds to questions about open-source and IT security.
Integration
The integration of new components into already existing infrastructures is always a big step. DAASI International analyzes your whole IT landscape, including source systems and target applications and writes comprehensive concepts. It develops all necessary interfaces and database connectors and enables Single Sign-on as well as the participation in federations. By providing a modern Identity and Access Management, it thus optimizes the digital workflows of your employees.
Development
DAASI International creates specifications according to your requirements, develops software components in different programming languages, and provides software maintenance contracts.
Support
Even after a successful project closure, DAASI International is pleased to assist you in your daily work processes. A helpdesk can be provided that is accessible via ticket system, e-mail and telephone. On request, you will/can receive significant statistics and quarterly or yearly reports. Software updates are tested in the DAASI laboratory and after clearance directly installed on your systems. All supported IAM products can be provided as managed service (SaaS).
Training
DAASI International has evolved into a global expert in different fields of most advanced technologies. It provides training e.g. in cooperation with the Linuxhotel for all listed products and by request for further related topics, as well as introductions to Identity Management.