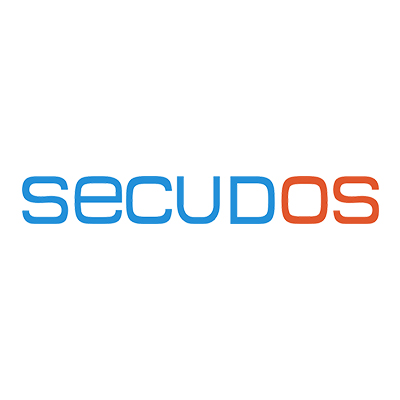 Company Name: SECUDOS GmbH
Company website: www.secudos.de
Contact Person: Philipp Mesdag
Email: [email protected]
Phone Number: +49 2307 28 505330
SECUDOS is an innovative and rapidly expanding appliance technology and services provider focused on IT security and compliance. As a specialist in appliance technologies, its roots date back to 1996. SECUDOS is one of the pioneers in the IT appliance environment. As a quality leader, SECUDOS combines solutions from selected software providers with the highest quality appliance hardware in their products.
The many years of experience and the unrestricted focus on the appliance business have made SECUDOS a leading technology partner for many software companies in the IT security and compliance software environment. SECUDOS reduces complexity in IT projects with specialized appliances and easy-to-use technologies.
By offering special service and support concepts, some of which include replacement devices for immediate on-site replacement, SECUDOS also enables smaller system houses to manage projects with global requirements from one location. SECUDOS supports the system houses with worldwide logistics.
OUR PRODUCTS:
Qiata File Transfer Solution
Qiata File Transfer Appliances (FTAs) provide the ability to easily and securely exchange files with internal or external users. Qiata is a user-friendly solution in the form of a specialized web application that is optimized for the task of file transfer. Qiata is not some service on the internet. Qiata is an appliance solution that operates within the enterprise itself.
COMING SOON: Qiata with Personal Space – Your "Personal Data Area"
While the it-sa fair we will present our latest Qiata module: "Personal Space – the Personal Data Area" for the first time. Qiata's "Personal Data Area" is an extension for data replication of personal, highly-used data in the business environment. All files from the personal data area are available to the user anytime, anywhere, no matter where he is. Of course, the user can also send all files from his personal data area directly via Qiata or share them with internal and external users via TEAMTransfer, thereby contributing to the familiar workflow of everyday business.
In addition to the personal data area, there will also be "Shared Data Areas" where you can easily and quickly share your personal files with a group of recipients, or even external systems (machines). Collaboration at its finest.
The usage of the module Personal Space is as easy as the other features of Qiata.
Qiata enables the user to have almost synchronous access to files from various apps of his iOS, Android and Windows devices. Alternatively, he can even integrate his personal data area as a network drive into the operating system of his workstation. For Windows, Mac and Linux systems, this is already possible by default and without much effort. Mobile work is thus maximally supported – without the user having to change their favorite ways of working. Be surprised, as these and other features and options will be introduced soon at Qiata!
Four basic principles of Qiata
EASY
Qiata is a server-based web solution that makes it possible to easily and securely send files of any size.FLEXIBLE
Simply send files from your usual e-mail program, via the web interface or directly from your Windows. Qiata can also be connected to your existing system (API interface).
COMPREHENSIBLY
Complete traceability through logging in the extensive audit log ensures trust, efficiency and compliance compliance..
SECURE
All files are send securely when using the Qiata FTAs (File Transfer Appliances) and thereby faster than an e-mail with attachment can be transported.
Use Qiata in a familiar environment:
BROWSER
As a user you can send large files, exchange files and invite others to send you files via password-protected links. Qiata is a user-friendly solution that can be used by any web browser.OUTLOOK PLUG-IN
Qiata offers you a new Outlook plug-in, with which you can easily send encrypted files or even complete folder structures via your e-mail program.
SECUDOS Desktop Client
The SECUDOS Desktop Client (SDC) offers all Qiata users the option of sending any files or even entire folder structures directly from the Windows interface. And all that MADE IN GERMANY.
Further information at: https://www.qiata.com/
Hardware for Open Source Solutions
Powerful Appliances for pfSense®, OPNSense®, Proxmox and much more!
scope7 is a scalable appliance family, from the smallest, power-saving scope7-APU2 with three Ethernet ports to the modular high-end platform with 10G Base-T modules or 40G glass fiber technology. All scope7 appliances are preinstalled to your requirements and offer a perfect platform for the available open source solutions. Every open source solution is subjected to a strict quality test and is intensively tested in advance.
https://www.scope7.de/images/scope7-proxmox_EN.pdf
https://www.scope7.de/images/Flyer_Proxmox_EN.pdf
READY-TO-USE HARDWARE DIRECTLY FROM US TO YOU!
When many people work with many different motivations and backgrounds, they can create something great. This is especially the case with open source software. We believe in the open source community and want to promote the great software solutions and combine them with our powerful hardware. This guarantees a great experience and saves time since the hardware has already been tested with the software and is ready for use.
small prices, HUGE PERFORMANCE!
The hardware of scope7 Appliances is specifically designed for their purpose. The internal bus systems are designed for high data throughput. Crypto accelerators at the processor level or as a stand-alone hardware option ensure impressive throughput rates.
The scope7 appliances have a much more attractive price / performance ratio compared to standard hardware. For scope7 appliances the magic word is QUALITY. We only use industry / server components, such as Intel® server-grade SSDs. As a result, the failure rate for the scope7 appliances is below 0.5%.
Available Open Source Solutions
Each hardware is already installed with the latest release version and ready for use.
pfSense Hardware
pfSense® is an open source firewall software distribution based on FreeBSD. pfSense® has succeeded in establishing itself to any other commercial product.
Untangle® Hardware
Untangle® is a powerful open source UTM with features for blocking spam, spyware, viruses, adware and unwanted content. A common GUI with integrated logging and reporting keeps management simple.
OPNsense Hardware
OPNsense® is an open source, easy-to-use and easy-to-build FreeBSD based firewall and routing platform with a fully featured and easy to use GUI
Tine2.0 Hardware
Tine 2.0 is a web-based groupware that helps organizations simplify their business processes. Tine 2.0 combines the functionalities of classic email and calendar management programs with other area-specific applications such as CRM, contact and data management, time recording and much more.
FRRouting Hardware
FRRouting (FRR) is an IP routing protocol suite for Linux and Unix platforms which includes protocol daemons for BGP, IS-IS, LDP, OSPF, PIM, and RIP. FRR's seamless integration with the native Linux/Unix IP networking stacks makes it applicable to a wide variety of use cases including connecting hosts/VMs/containers to the network, advertising network services, LAN switching and routing, Internet access routers, and Internet peering.
IPFire Hardware
IPFire is a professional and hardened Open Source Firewall distribution which is secure and easy to use. It offers feature which are normally only available in commercial solutions.
Proxmox Hardware
Proxmox VE is a Debian-based open-source virtualization platform with a web interface for running and managing virtual appliances. Proxmox combines KVM and container-based virtualization and manages virtual machines, containers, storage, virtual networks, and high-availability clusters through the central management interface.
More information: https://www.scope7.de/en/
Official Distributor: Landitec Distribution GmbH
Connect with Secudos:
https://www.secudos.de/en/
https://www.secudos.de/en/products/qiata-file-transfer
https://www.secudos.de/en/products/scope7-open-source-hardware
https://www.qiata.com/
https://www.scope7.de/en/