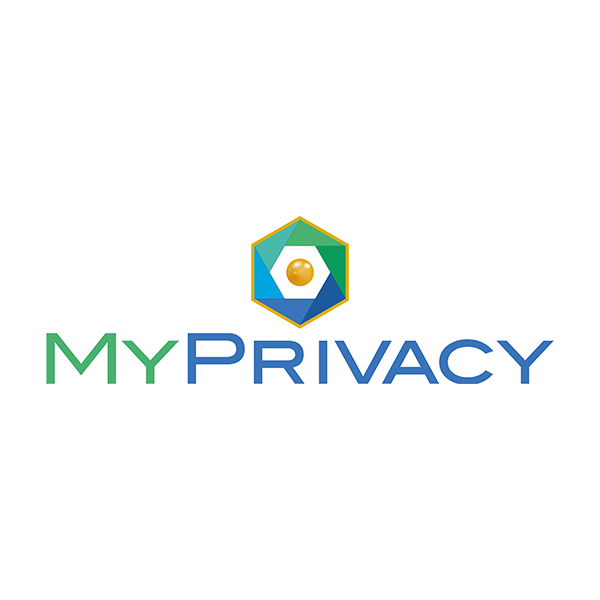 Company Name: MyPrivacy GmbH
Company website: www.myprivacy.cc
Contact Person: Ing. Christoph Drescher
Email: [email protected]
Phone Number: +43 677 61222575
We are Cloud Enablers 
MyPrivacy sees itself as a cloud enabler for the secure exchange of sensitive data, addressing common security concerns with its patented "SafeSpace" solution. Based on patented cryptographic technology, MyPrivacy redefines the state of IT security.
"MyPrivacy enables enterprises to move securely to the cloud."
MyPrivacy was founded 2018 in Vienna. We start every engagement with a 'customer-centric' approach – understanding the needs and challenges of our customers. The goal of MyPrivacy is the premium protection of sensitive data through "SafeSpace".
"SafeSpace" is universally applicable to protect data from unauthorized access / analysis of user activity and prevents data theft and manipulation. State-of-the-art cryptography enables user anonymity, relationship obfuscation, and decentralized authorization management.
With "SafeSpace Core", the company offers components that can be easily integrated into third-party solutions. "SafeSpace Share" is a complete solution that secures data exchange with external partners while ensuring complete control over the cloud storage of choice. Another product called "SafeSpace Whistleblower" is currently being worked on to address the requirements of the soon-to-be-introduced "EU Whistleblower Protection Directive.
MyPrivacy SafeSpace was designed as a cross-industry solution and is suitable for a wide range of industries. For example, ideal use cases are in healthcare and medical industries, banking and finance, manufacturing, transportation and automotive, critical infrastructure, government, and several more.
SafeSpace CORE:
More and more data is being exchanged via cloud-based platforms. The provider is blindly trusted not only to protect data from attackers, but also not to misuse it itself. Encryption only helps against data theft, but does not prevent cloud providers from systematically collecting metadata about users, analyzing it, and using it for their own purposes. Often this information is more revealing than the stored data. For example, the cloud provider learns which users have a connection to each other, because they access the same data.
MyPrivacy has developed SafeSpace CORE, a patented technology that not only protects users' uploaded data, but also prevents them from seeing their permissions and monitoring their access. The operator learns nothing about the data – neither its content nor structure – or the users who request it. This means that the operation of online services can be outsourced to external service providers without hesitation.
SafeSpace CORE consists of two components: the library prepares the data on the user's device and the gateway protects it from unauthorized access in the cloud. The library is available in several programming languages and can thus be integrated into various applications. The gateway runs in a container and can be operated in any cloud environment.
SafeSpace CORE integrates state-of-the-art cryptography into a novel process that enables authorized data access with full anonymity:
-) Data can be locked against modification or automatically deleted after a retention period.
-) Only the owner of the data decides, and only the owner decides which users he grants read or write access to and for what period of time.
-) Only the owner of the data can determine who has accessed the data and when. Also the owner can revoke a user´s access authorization at any time.
-) The gateway can reliably check the validity of access permissions without knowing whether the requests originate from the same or different users.
-) Highly sensitive data can only be decrypted by a defined combination of users together.
-) Data remains secure, access rights secret, and requests anonymous, even if the operator compromises the gateway.
Like blockchain and other decentralized "trustless" systems, SafeSpace CORE operates under the assumption, that users trust neither each other nor the operator. Data is end-to-end encrypted and permissions are granted peer-to-peer without the operator's knowledge. The operator uses zero knowledge proofs to verify the legitimacy of anonymous requests, but does not gain any information about the data or users in the system.
SafeSpace CORE is universally applicable, for example as an enabling technology in cloud-based file sharing solutions, IoT applications, or whistleblower services to transmit secret messages without the operator's knowledge.
SafeSpace SHARE: 
Document sharing solutions via the cloud, especially from large American cloud service providers, have been part of our everyday digital lives for many years. They are used both privately and professionally and count hundreds of millions of customers. The basic idea is as simple as it is good. Create an account, upload the file, enter the recipient's e-mail address and press the share button. The tedious handling of USB sticks or large e-mail attachments is eliminated. Many of the services offer freemium accounts that are financed through cross-selling, upgrading, or advertising.
But what about security? 
Undeniably, the cloud offers essential advantages for businesses: Flexibility, efficiency, and resilience. However, the decision to use a public cloud infrastructure can also exacerbate security risks and compliance challenges due to the unclear legal situation.
In the meantime, it is commonly known – if the product itself is free of charge, the user, their data, and/or the usage data represent the real value.
This may still be tolerable in the private sphere, if harmless vacation pictures are shared with family or friends, or the invitation card to a birthday party is sent – but definitely not in other areas.
When it comes to confidential information, the situation is different. Contracts, project data, M&A deal information, official documents, passport copies, medical reports, etc. are unfortunately all too often entrusted to service providers out of convenience or ignorance of the dangers, whose general terms and conditions even explicitly state that the data may be used for their purposes.
In the event of theft or misuse, the damage can can have significant impact on both private users and companies.
MyPrivacy sees itself as a cloud enabler for the secure exchange of sensitive data and addresses precisely these frequently arising concerns with its patented solution. "SafeSpace" is universally applicable to protect data from unauthorized access and prevent unauthorized analysis of user activity. State-of-the-art cryptography enables anonymity of users, obfuscation of relationships as well as decentralization of authorization management.
"SafeSpace Share" is a turn-key solution that secures data exchange with external partners. It is the only product on the market in the area of file sharing services that stands out due to its modularity and free choice of storage.
Companies are free to choose the cloud service provider that best suits their needs, while MyPrivacy provides the security technology that acts in the user's browser or as a gateway between the user and the cloud storage. The operation for administrators and end users is based on solutions familiar from the online collaboration environment.
Main features / benefits: 
-) create, modify and delete files
-) for companies and teams of any size
-) configurable access period to shared data
-) Data Retention Policy
-) Anonymized access
-) Metadata obfuscation
-) End-to-end encryption
-) Decentralized permission management
-) Browser-based interface, compatible with all devices
-) Multifactor authentication
-) Connection to internal and external identity providers
-) Operation in different cloud environments possible
Connect with MyPrivacy:




and myprivacy-cc.medium.com