When cyber attacks succeed, they can also impact the careers of individuals at the companies breached. A report from Kaspersky Lab and B2B International – 'From Data Boom to Data Doom' – says that 31% of data breaches in the past year have led to employees losing their jobs. Among these, at 29% of SMBs and at 27% of larger businesses polled, it was senior-level non-IT management who were laid-off.
For all kinds of organisations, an attack means more than just lost 'talent': 45% of SMBs and 47% of enterprises have had to pay compensation to the customers affected, over a third – 35% and 38% respectively – report problems attracting new customers, and 27% of SMBs and of 31% enterprises have paid penalties and fines.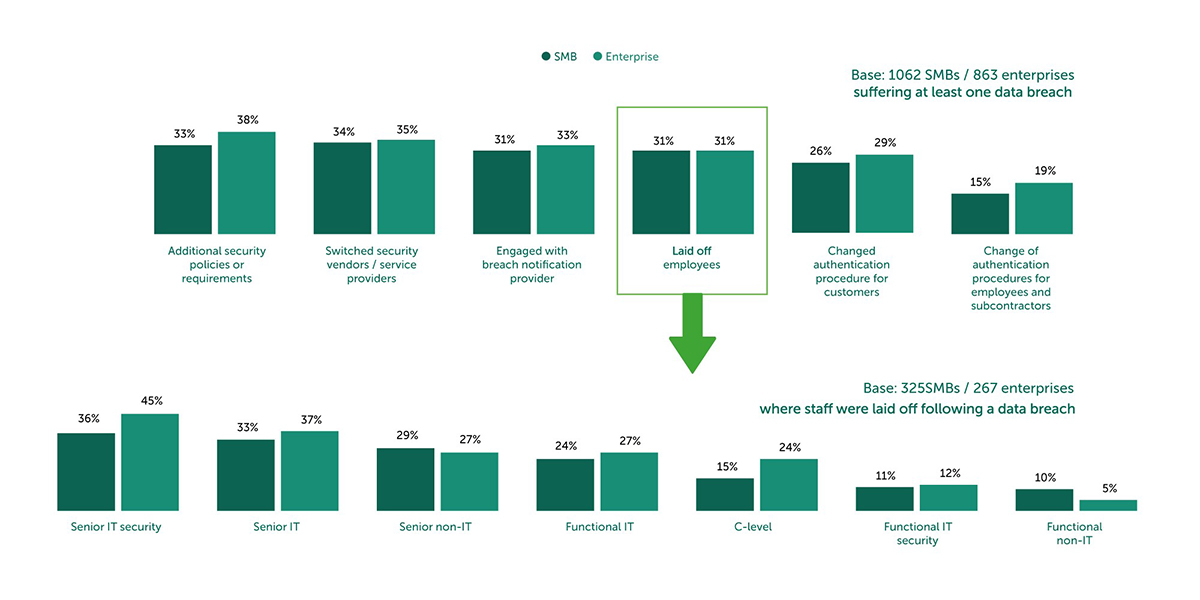 "A data breach doesn't only cause devastation to a business, it also has a major impact on people's personal lives – regardless of whether they are employees or customers," says David Emm, Principle Security Researcher at Kaspersky Lab. "The report's headline findings are a wake-up call to all organisations that a lack of cyber security protection can have real-life implications and should be a priority for all businesses. With new developments in technology such as cloud, sensitive data is now transmitted over multiple channels. Organisations should ensure they have robust data protection strategies in place – especially as GDPR is now enforceable."
Kaspersky Lab is exhibiting in it-sa Hall 9 / Stands 9-216, 9-520, 9-648.